Skip to Content
Do You Want Straight Teeth Without the Hassle of Braces?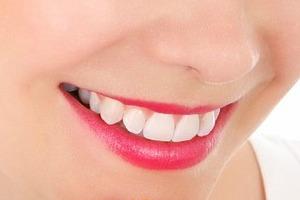 Having straight teeth is not just about a beautiful smile. There are real health benefits to having properly aligned teeth. Poor alignment can lead to wearing away of the tooth enamel and problems with spacing can even lead to periodontal disease. Swollen and red gums around the teeth are due to bacteria getting into the space between the tooth and the gum. This can not only lead to tooth decay but also to bacteria entering your bloodstream.
The dentists at Library Park Dental are trained in using Invisalign aligners that are custom created for you and your situation. These aligners are smooth, clear, comfortable plastic that you wear over your teeth. They gradually shift the teeth into the proper location. Since the aligners are removable, you can take them out in order to brush and floss, and that leads to better oral health.
Approximately every two weeks you will change from one aligner to another, following along your individualized plan. You will see your dentist every 6-8 weeks to make sure that everything is progressing properly. Depending on your situation, your new smile will be evident in 6 months to a year!
Contact Library Park Dental today to discuss your smile and how Invisalign can work for you!