Skip to Content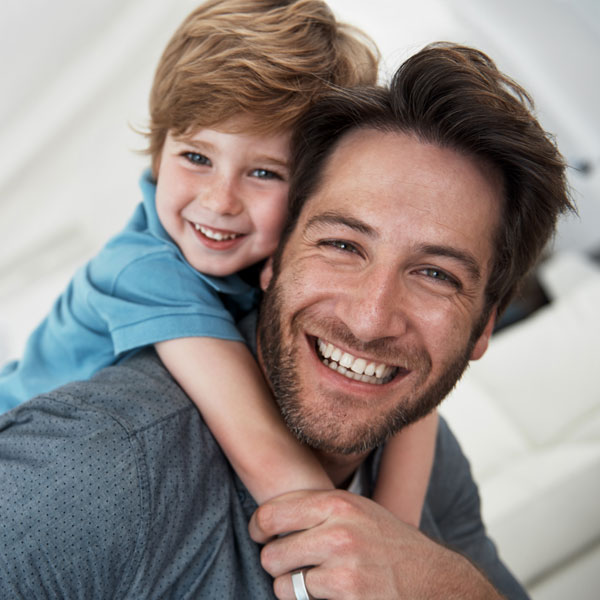 All-Porcelain Veneers
Dental veneers are thin porcelain or composite material shells that are placed over the front surface of the teeth. Dental veneers are used to correct a variety of dental issues such as stained, uneven, broken or chipped teeth. They are also used to close large gaps between teeth for a flawless smile. Placing veneers on your teeth does not require the removal of healthy tooth structure so it is a very minimally invasive procedure with maximum results. Due to porcelain veneers' translucent qualities, we can match them to your teeth for an extremely natural look.
Chairside Whitening
To whiten your teeth we use the most advanced technology available. The process takes a little over an hour and the results are dramatic. You can go on with your day right away with a whiter, brighter smile. It's ideal for anyone who wants immediate results, or in preparation for an important day.
All-Porcelain Crowns
If more than half of your tooth has been restored with a filling, a crown is necessary for any further restoration. Without adequate support, the tooth may break away around the filling. As a rule, when fillings get larger, teeth become weaker; that is why a crown is necessary. A crown covers the entire tooth and holds it together. Crowns are used when large fillings wear out, when a tooth is cracked, or when cosmetic improvements must be made on teeth. We use durable, natural-looking materials that blend in beautifully with your natural teeth.
Gum Tissue Contouring
Gum tissue can cover more of your teeth than is necessary to protect it, making your teeth look short. Gum tissue contouring can solve these smile inconsistencies. It is also performed during other more complex smile cases where dental implants and bridges are used, or when the damage has occurred to the mouth because of an accident. Library Park Dental uses radiosurgery technology to provide a more comfortable and minimally invasive experience.
Natural Tooth-Colored Fillings
Natural tooth-colored fillings are used as an alternative to traditional mercury amalgam fillings. Because composite fillings are bonded to a tooth only the diseased part of the tooth needs to be removed allowing the tooth to maintain much of its strength and integrity. Amalgam fillings are placed after removing large parts of the healthy tooth. Over time, a crown may be needed because the tooth is weaker and subsequently cracks. In addition, some patients have noticed less sensitivity than when an amalgam filling was placed. With natural tooth-colored fillings, you will have a beautiful, strong smile.
All-Porcelain Bridges
All-Porcelain bridges are used to close spaces created by missing teeth. They are made from strong, durable porcelain material and look just like your natural teeth. If you notice strain when biting down, pain during chewing, or difficulty in speaking due to misaligned or missing teeth, bridges might be the right option for you. Because they are semi-permanent, bridges can be removed only by a dentist but are long-lasting and strong.
Clear Correct
Invisible braces that we provide, such as Clear Correct, straighten your teeth without the need for uncomfortable and unsightly metal wires and brackets. While braces produce beautiful results, many patients never wear them for fear of looking unattractive, having many cavities at the end of the treatment, or because of a big event. Clear Correct is an alternative way to produce results and is nearly invisible. By using a series of clear, removable aligners, Clear Correct straightens your teeth right before your eyes. Change them about every two weeks, and your teeth will move, little by little, week by week until they have moved to the final position your dentist has prescribed. If you've been noticing soreness, pain, or anything else making your teeth and mouth uncomfortable, don't hesitate to give us a call and schedule an appointment. Reach out to our office today by calling 262-654-6535 at your earliest convenience!