Skip to Content
Give Yourself the Gift of a Perfect Smile!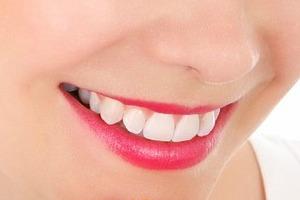 Many people have something about their smiles that they wish was different. Maybe it's the color of your teeth or maybe there's a gap. Maybe your teeth are crooked or the length of your teeth is wrong. We often hear that concern over how they smile keeps people from smiling and feeling confident. At Library Park Dental, we can help you. Our dentists can give you a smile makeover!
Since each person has different concerns, each case will have different solutions.
Free Consultation
After a consultation where we discuss what you don't like about your smile, we can create a treatment plan for you. If may involve teeth whitening, crowns, or veneers. Dental veneers are often used to correct issues such as stained, uneven, broken or chipped teeth. They can also be used to close gaps between teeth. Veneers are minimally invasive and do not require the removal of healthy tooth structure. The results are immediate and very natural looking.
Sometimes people have missing teeth due to prior injury or decay. Placing an implant and then an implant crown allows people to smile, chew properly and maintains bone density in the jaw.
Another option would be Clear Correct removable liners. Instead of orthodontia that is cemented onto your teeth, these liners can be removed to eat or for a special event. However, they will straighten teeth and align the jaw, which not only improves your smile but helps your jaw and teeth to work better.
Call Today
No matter what you are concerned about, we have a solution. We will sit down and explain all your options so that together with your dentist you can choose how to create a smile that gives you confidence. Contact us today to set up your consultation and give yourself the gift of a smile you can be proud of!