Skip to Content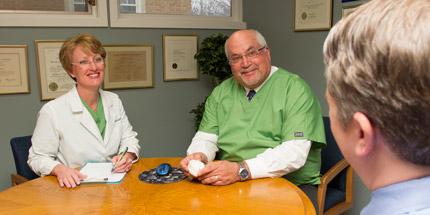 Did you know that 25 million adults in the United States are total without teeth and more than half the adult population is missing at least one tooth?
Whether you've lost all your teeth or just one, you're probably a candidate for dental implants.
Dental implants are placed in your jaw to restore missing natural teeth, improve jaw function, and allow you to bite, chew, and smile with confidence.
Feel free to ask us more about how dental implants can rejuvenate your smile….and your life!!