Skip to Content
April Is National Facial Protection Month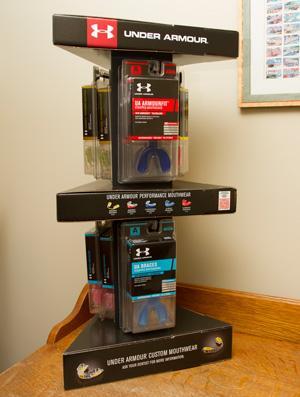 Did you know that April is National Facial Protection Month? The American Association of Pediatric Dentistry, Academy for Sports Dentistry, American Academy of Pediatric Dentistry, and American Association of Oral and Maxillofacial Surgeons have combined forces to sponsor this annual campaign, which aims to educate and remind everyone of the importance of protecting our face and teeth against impacts and injuries.
While helmets are used in football and are becoming more prevalent for bicycle riding, not everyone realizes the extent to which a helmet protects you from devastating physical damage. Helmets can actually save your life, and according to the American Association of Oral and Maxillofacial Surgeons, helmets reduce the risk of various head injuries by as much as 85 percent.
The family dentists at Library Park Dental encourage you to wear helmets with the appropriate sticker rating for specific activities. Wearing the helmet appropriately will help protect your skull and jaw. Helmets can also help protect your teeth if they have an attached faceguard. Faceguards are critical for football players and others involved in contact sports.
Additionally, mouthguards can protect you against a variety of dental injuries, such as cracked, broken, or knocked-out teeth. The American Dental Association says that mouthguards are vital in preventing up to 200,000 dental injuries each year. But in order to be effective, the Academy for Sports Dentistry recommends that the mouthguards should be custom-fitted as precisely as possible. Talk to your dentist and your dental health care team at Library Park Dental today about the best kind of mouthguard for you and your loved ones.