Skip to Content
Stress Affects Your Oral Health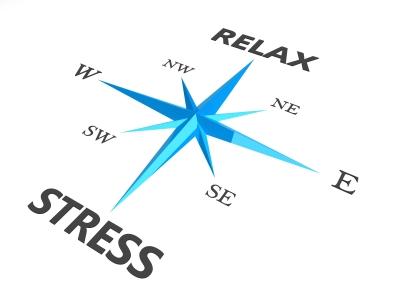 We've all heard the saying "that sets my teeth on edge". We also can instantly picture someone clenching their jaw. But stress results in more than headaches or stomach aches. Unfortunately, stress can affect your teeth and oral health.
Clenching Causes Many Issues
Clenching your teeth, either at night or during the day, can lead to a variety of issues. One possibility is that there can be abfractions in the teeth. Abfractions are notches at the gumline that are caused by bending forces applied to the tooth. This often happens as someone clenches their teeth. As the teeth meet, there is pressure –right or left, towards the tongue or away from the tongue — which causes the tooth to overtime show symptoms. Think of taking a handful of uncooked spaghetti. If you flex it back and forth, over time some of the pieces will crack. The root of your tooth is attached to the bone, and the top of the tooth is hard enamel. The part right at the gum line may eventually crack. Your dental hygienist or your dentist may discuss evidence of abfractions and discuss ways to improve the situation.
Another possibility is jaw or ear pain. When you clench or grind your teeth the muscles in the jaw do not get a chance to relax. Continued clenching can lead to jaw or ear pain. Please let Dr. Chiappetta or Dr. Haugstad know if your jaw muscles are sore, if your jaw pops or locks up, or if you have ear pain. Mouthguards that are worn at night can help to reduce the pain from TMJ.
Canker Sores and Fever Blisters
Stress lowers the immune system, and canker sores are often seen at times of great stress. These tiny gray or whitish ulcers that appear in the mouth are not contagious but are very annoying. Use an over the counter numbing cream or rinse with salt water to help them heal. Avoid spicy foods or anything with high acidity like citrus fruits. Cold sores (or fever blisters) are contagious. They are caused by the herpes simplex virus, which lives in the body. The small, water-filled blisters around the mouth are itchy. Herpes simplex is triggered by a lack of sleep and stress. Talk to your doctor or your dentist about options to treat your cold sore.
Stress Causes Sleep Issues
Stress can contribute to sleep issues by making it hard to go to sleep. Sometimes this is because the body is in a heightened state of arousal, and sometimes because the brain just won't "shut off". Other times it becomes hard to stay asleep. If you are someone who clenches their jaw or grinds your teeth at night, then you might even wake yourself up clenching hard or grinding. Dr. Chiappetta or Dr. Haugstad can create custom mouthguards that will help you sleep by reducing the clenching.
Stress Sometimes Leads to Poor Oral Hygiene
Increased amounts of stress can lead to smoking or tobacco use. If you have quit smoking in the past, increased times of stress are times that the urge to smoke increases. Large amounts of stress can cause sadness or depression. When depressed, often nutrition is poor and self-care like brushing your teeth is affected.
Stress Can Lead to Poor Nutrition
When people are under stress, they are more likely to not eat or drink properly. Sometimes people rely on alcohol or sugary drinks to cope, while other times people are not interested in food at all and can actually forget to eat or drink. Our teeth need water and nutrients in order to maintain good oral health.
If you are under stress, recognize that it affects many aspects of your life, including your oral health. Talk to your dental team at Library Park Dental to find out how we can help you manage the symptoms of your stress.